Handmade Soba Noodles Restaurant "TAGOTO" English Information
More Than 300years Traditional Handmade Soba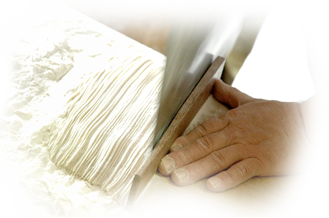 Spending a Lot of Time and Care on Making Soba Noodles...
Every Day for 60years
Kneading, rolling and cutting... All the process of making soba noodles are totally handmade at Tagoto, close to Odawara castle in Kanagawa. In recent years, most restaurants use some prepared cooking ingredients by the big companies and factories. But Tagoto is different. We serve completely all handmade soba noodles, soup and fixings also handmade.
Please enjoy the traditional taste of Tagoto handmade soba before sold out!
"TAGOTO" Recommended Menu
Oroshi Tempura Soba (Shrimp)

(Soba with grated white radish and deep-fried shrimp)

Tagoto Soba

(Soba with a lot of grated white radish and ground sesame seeds)

Tenzaru Soba

(Served with a dipping sauce and tempura)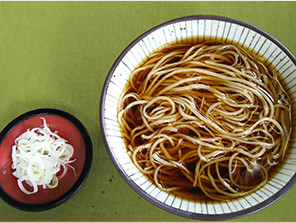 Hot Soba Noodles
Kake(just in broth), Haikara(with tempra crambs), Tamago Toji(with cooked eggs on top), Curry Nanban(in a curry soup), Kashiwa Nanban(chicken with green onions), Tempura(with tempura on top), Yamakake(with Japanese yam), etc.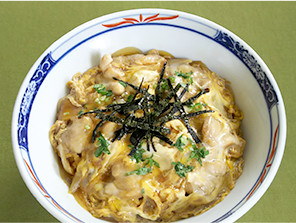 Cold Soba Noodles
Mori(served on a bamboo platter), Zaru(with dipping sauce), Tororo(with grated yam), Tenzaru(served with a dipping sauce and tempura), etc.
Rice Bowl Dishes
Oyakodon(topped with chicken and eggs), Tendon(deep-fried shrimp with special sauce), etc.
Restaurant Information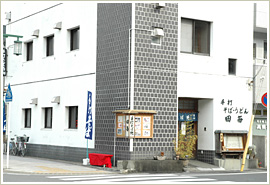 Name
Handmade Soba Noodles "Tagoto"
Owner
Kousuke Aizawa
Address
Honcho 1-6-20, Odawara, Kanagawa
250-0012 JAPAN
Phone Number
0465-24-3030(Japanese Only)
Open
11:00a.m. to 15:00p.m.
*Served while it lasts.
Close
Wednesdays
*Thursday if the Wednesday is a holiday
Seat
60seats
Parking
Nearby municipal car parking space
*Ticketing service over 2,000yen
Access Map
For Train
JR Tokaido Line "Odawara station" East Exit, 7min walk in the direction.
For Car
Atsugi bypass highway: From Ogikubo Exit or Odawara West Exit to Odawara Castle, 5min.
Seisho bypass highway: From Odawara Exit to Odawara Castle, 5min.